Dr. Otto J. Schmidt, B.S., D.C., C.C.S.T.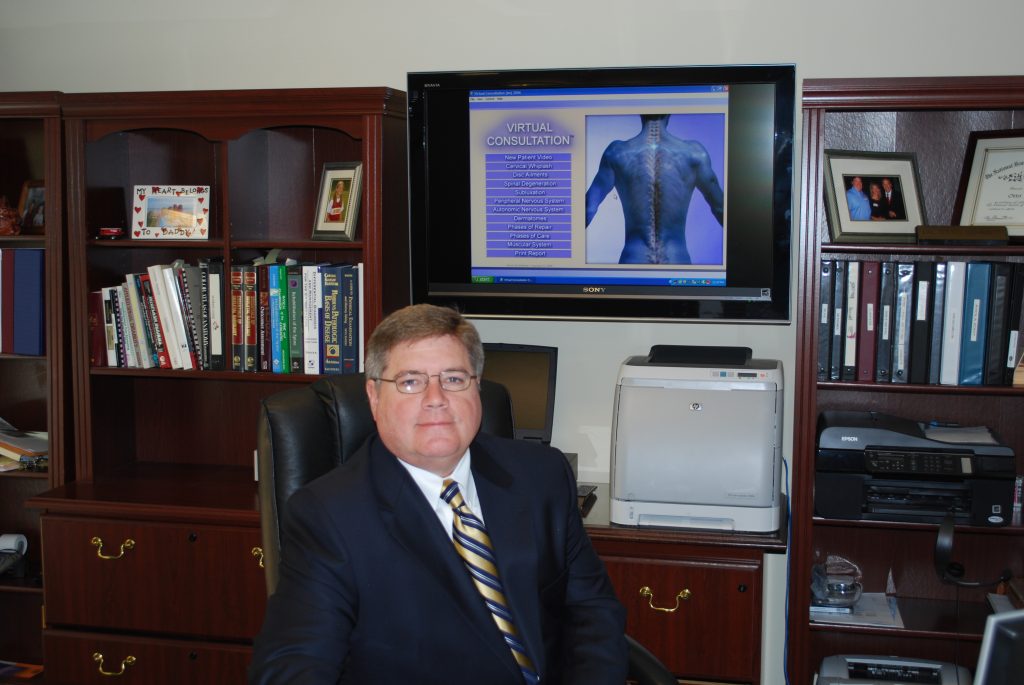 Dr. Otto Schmidt, Chiropractor
Dr. Schmidt is the owner of Pleasant Valley Chiropractic Clinic. He is married and has four daughters who in turn have two dogs, a cat, three frogs and a turtle. His practice is located on the border of Parma, Seven Hills and Broadview Heights. He moved to the Cleveland area from Columbus and has been practicing here since 1993. Dr. Schmidt graduated with honors from Palmer College of Chiropractic in Davenport, Iowa and has completed a post graduate certification course in spinal trauma. He is certified by the National Board of Chiropractic Examiners and the Ohio State Chiropractic Board of Examiners.
DR. Schmidt is a member of the Ohio State Chiropractic Association (OSCA) and the Northeast Ohio Academy of Chiropractic (NOAC). He has served as past Chair of the Legislative Committee, President and Chairman of the Board for the OSCA. Dr. Schmidt represents the Chiropractic profession on a quality advisory committee for the Ohio Bureau of Workers Compensation and serves on the Ohio State Chiropractic Exam Board.
Dr. Schmidt enjoys spending time with his wife, Marcia, and his four daughters, Allison, Brittany, Courtney and Danielle.
Before becoming a chiropractor, Dr. Schmidt worked for the B&O Railroad and Rockwell International – both union facilities. Dr. Schmidt has also testified as an expert witness in multiple personal injury cases. Pleasant Valley Chiropractic accepts most major insurance as well as being well versed in Worker's Compensation cases.
It is Dr. Schmidt's goal to help as many people as possible through conservative, non-invasive treatments including chiropractic adjustments, electronic stimulation, flexion distraction, spinal decompression and low-level laser therapy. Dr. Schmidt has a working relationship with other doctors in the area who specialize in pain management, orthopedics, and neurology.